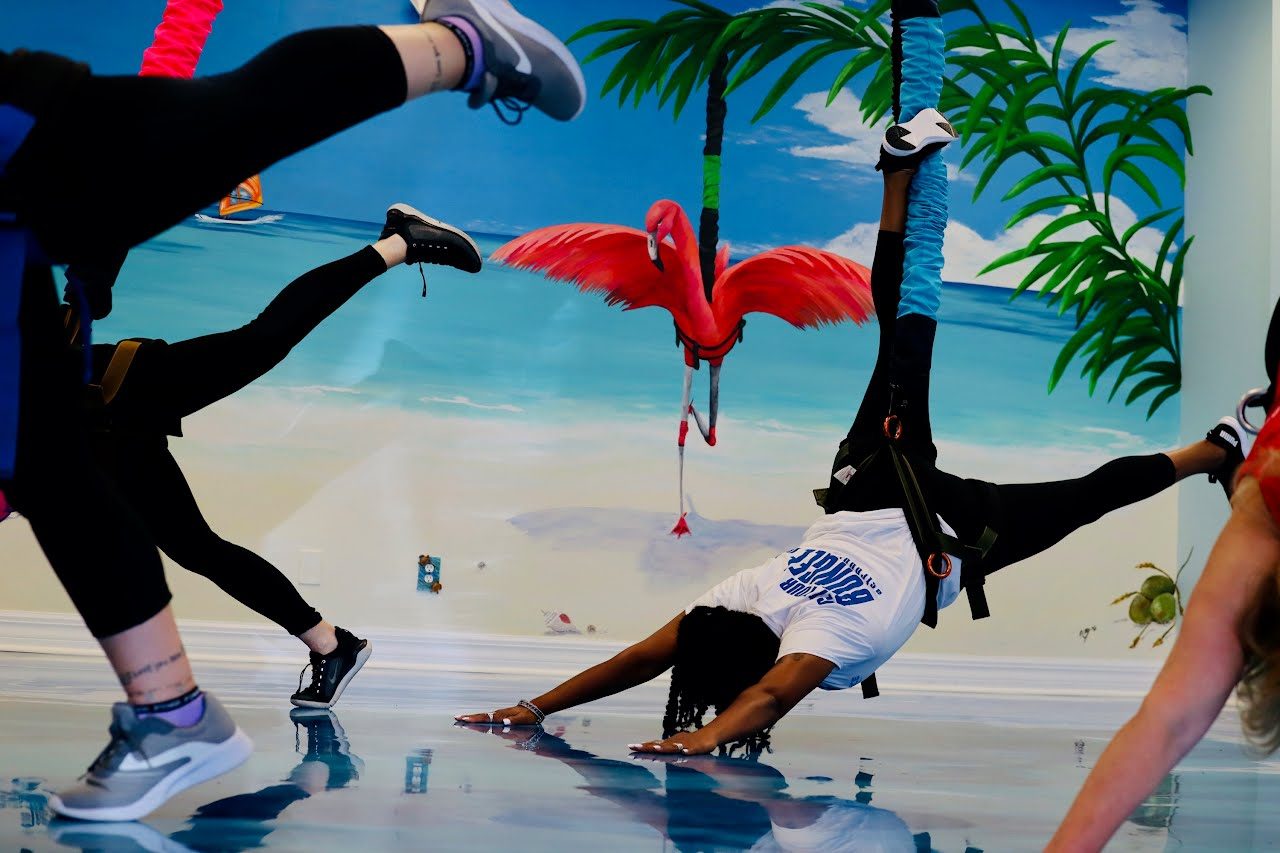 Patty Cummings
Astro-Durance Studios – Cape Coral, Fl
Meet the inventor of Astro-Durance® Bungee Fitness, Systems, and the motion-based exercise certification and training program is Patty L Cummings. She is the owner and creator of Astro-Durance® Bungee Systems, LLC, Manufacturing; Astro-Durance® Education; P2 Personal Training; and Astro-Durance® Bungee Studio, LLC. Not only did Patty L Cummings invent the concept, equipment, and programming but as a result of her hard work, creativity, and love for hurting people, she created a new category in fitness never before seen, leading the way to the future of fitness
Today we are proud to still be the leaders and innovators of Bungee Fitness. We have introduced our redesigned 7th generation bungee cords and harnesses for the best durability and comfort!
What makes the Astro-Durance® brand stand out above the rest is the Astro-Durance® Motion Based Training Program. I worked hard to put together routines that fit all fitness needs from professional sports, gymnastics, gym-goers of all ages from kids to the elderly, to those with physical limitations.
The team at Astro-Durance® shares the same vision and holds high expectations. Together we are leading the pioneer efforts to re-invent fitness across America and the world. We are always evolving and telling everyone we meet to GET YOUR BUNGEE ON!
Today, my motivation is to share this concept, and all of the step by step systems with entrepreneurs to help them not just start their Astro-Durance® Bungee Studio, but to find the WOW FACTOR that MOTIVATES them to DREAM BIG, and FOCUS on their potential to achieve whatever they set out to do. May all your expectations empower yourself and others.
Current Workshops
Studio Information
Email: support@astrodurance.com
Address: 1025 Santa Barbara Blvd, Unit 9
Cape Coral, Florida 33991
Hours: Monday, Tuesday, Wednesday, Thursday, Friday 8:00 am – 6:00 pm Saturday, Sunday Closed
Customer Service: (239) 574-4291