THE ORIGINAL BUNGEE FITNESS FROM THE INVENTOR
Astro-Durance Experience Bungee Fitness
Now Franchising In Florida
Get ready to revolutionize your fitness routine with Astro-Durance, the original and leading name in bungee fitness. Invented by Patty Cummings, Astro-Durance is a low-impact, anti-gravity program that's suitable for all shapes, sizes, and fitness levels. From athletes to individuals with physical limitations or autoimmune diseases, Astro-Durance offers a full-body workout that burns fat, builds strength, improves coordination and balance, increases flexibility and stamina, and much more. Plus, with its focus on lymph movement, blood flow and oxygen, and endorphin signaling, Astro-Durance is great for overall well-being and rejuvenation.
But Astro-Durance isn't just a workout program – we're also the premier manufacturer of top-quality bungee fitness equipment. Our equipment is built to the highest standards and exceeds all others on the market, so you can trust that you're getting the best in bungee fitness when you choose Astro-Durance.
And now, we're excited to bring Astro-Durance to Florida through our franchise opportunities. As a franchisee, you'll join a community of fitness enthusiasts who are dedicated to bringing support and hope to their local communities through the power of bungee fitness. With Astro-Durance, you'll be part of a turnkey operation that's well-established and ready for success. Plus, with our commitment to supporting our franchisees, you can trust that we'll be with you every step of the way as you build your bungee fitness business.
But we don't stop at just providing the best in bungee fitness equipment and franchising opportunities – we're also a leader in bungee fitness certification and training. With our Astro-Durance Certification program, you'll learn everything you need to know about using our bungee equipment and helping your clients achieve their fitness goals. Our certification is only for use with Astro-Durance systems, and is approved by licensed physicians who have worked with our team to develop the best in bungee exercise. So whether you're a seasoned fitness professional or just starting out, Astro-Durance has the tools, support, and expertise you need to succeed in the world of bungee fitness.
Blast Off With New Opportunities
Bungee Fitness Franchising
Looking For A Workout?
Are you ready to revolutionize your fitness routine with the exciting and effective workout of bungee exercise? Look no further than Astro-Durance Bungee Studios! Our innovative program combines cardiovascular and aerobic exercise with resistance training, using bungees to add resistance and increase your cardio without putting too much strain on your joints. Whether you're joining a dance group class or a basic exercise group class, you'll love the ease of exercising while having a great time. Plus, our studios feature specially composed exercise music to enhance your workout experience.
Anyone can reap the benefits of high-endurance, muscle-toning cardio. Increase strength, improve flexibility and maximize fat burning! WITH NO PRESSURE ON YOUR JOINTS! Experience a true aerial workout.

All of our bungee studios offer a full range of anti-gravity bungee workouts. Individual and group lessons are available! Classes are beginner, intermediate and advanced. As well as high-intensity bungee workouts – all low impact!
At Astro-Durance Bungee Studios, we're dedicated to helping our clients achieve their personal fitness goals. Our certified trainers go the extra mile to give each client the attention and expertise they need, listening to their needs and wants and developing a plan to help them reach their goals. No matter your age, shape, size, or fitness level, our workouts are designed to complement the way your body works, providing a "bio predictable" system that helps you achieve your goals.
Whether you're looking to improve your cardiovascular health, lower your stress levels, or boost your brain function, bungee exercise is an innovative and low-impact way to get fit. It helps to stimulate your blood and lymphatic flow, revving your cardio in seconds and mixing oxygen with brain-derived neurotrophic factor (BDNF), a chemical that plays a vital role in brain cell growth, mood regulation, and learning. Plus, it helps to produce antioxidants like glutathione, giving you an all-around boost to your mental and emotional well-being.
But bungee exercise isn't just for the fitness-minded or professional athletes. It's also great for those recovering from sports injuries and surgical procedures, as it provides a low-impact way to exercise without further stressing the body. And even if you're just looking for a new twist on old workouts, everyone loves the aerobic, cardio, and aerial fitness experience of bungee exercise.
So why wait? Come visit us at Astro-Durance Bungee Studios and start your journey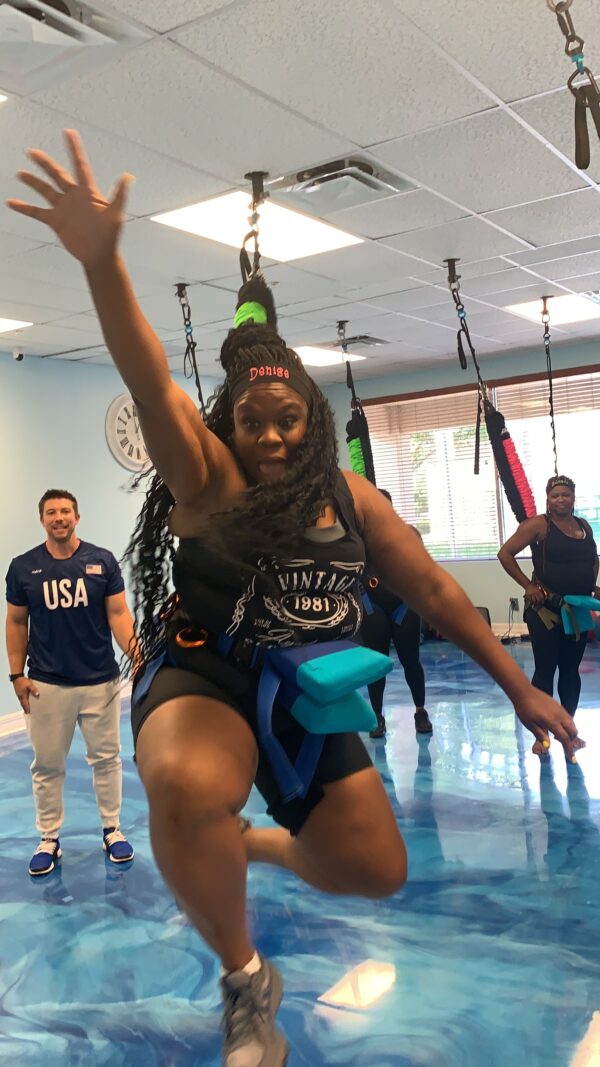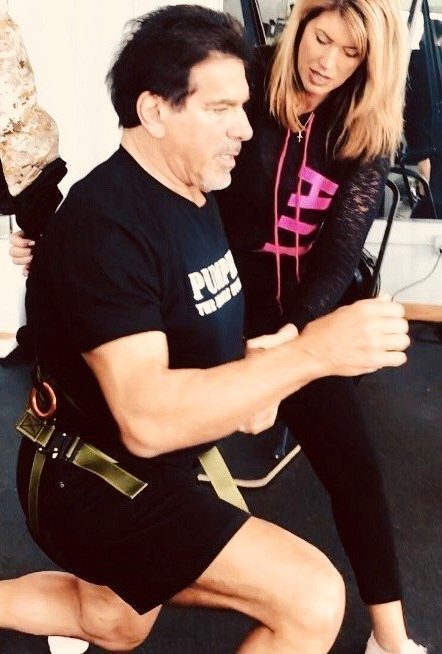 ASTRO-DURANCE Bungee exercise is safe and fun for all ages, sizes, and for those with many types of physical limitations.
Patty Cummings (Bungee Fitness Inventor)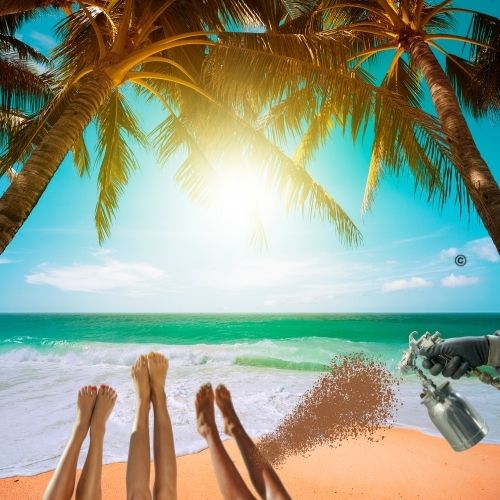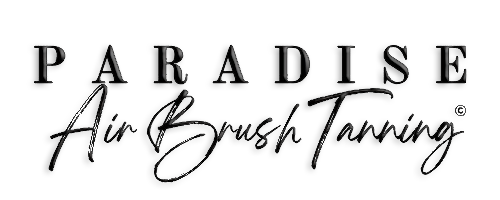 Sunkissed To Perfection
Indulge in our seductive skin-refining blend, specially formulated to rebuild and perfect your complexion. With a medium level bronzer and medium moisture level, this alluring product is perfect for sun-damaged or aged skin, but can be used by all skin types.
Our tantalizing blend of botanical ingredients will plump and enhance your skin, leaving it looking smoother, fresher, and more youthful.
Smooth and soften cellulite dimples and blur imperfections with continued use, and watch as imperfections fade away with our less prone to discolor formula. Experience the ultimate in sensual skincare with our irresistible blend.
* Available at select locations
Hot Off The Press
There is no weight limit with AD Bungee Systems it has been designed to train to the untrainable. We have had up to 580 pounds on AD Bungee Systems. Our bungee workout equipment has been seen on tv with 1000 LBS Best Friends on TLC.
Check out the blog post here:
1000 lbs Best Friends using Astro-Durance Bungee Systems.