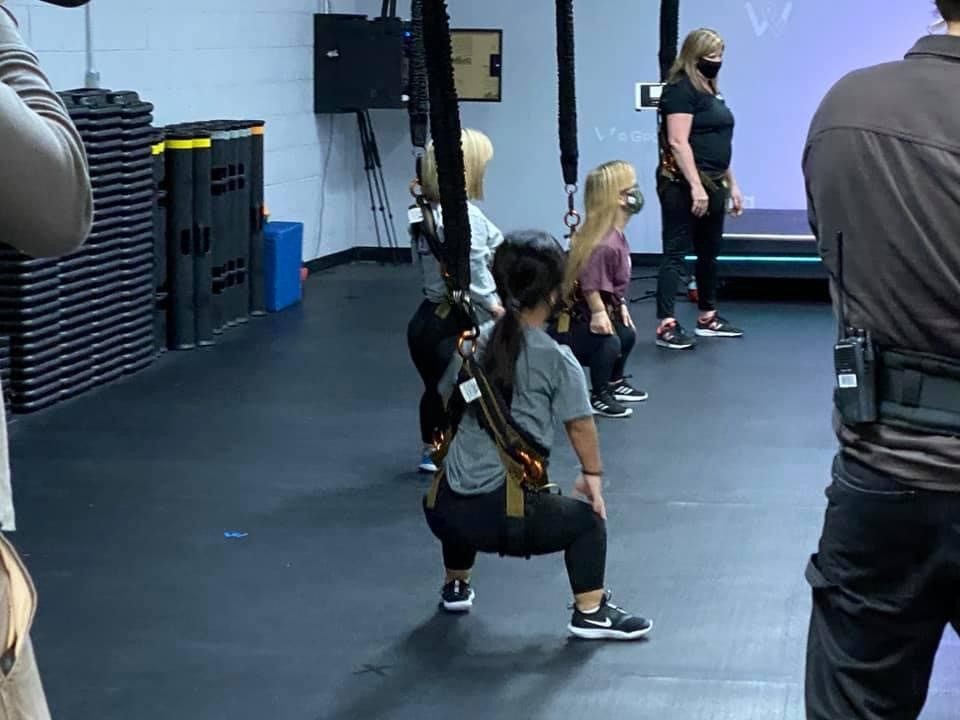 Christal McNair
Studio Bungee – Marietta, Ga
Christal McNair is the owner of Studio Bungee, a low-impact, high-intensity workout facility located in Marietta, Ga. She was in banking prior helping people/companies with financial services for the previous 27 years. She is from Smiths Station, Alabama, and currently resides in Dallas, Ga.
Christal enjoys building relationships and helping clients achieve their goals. She believes if you always do what is right for the client, you will reach your goals both personally and professionally.
Christal got into fitness as a result of having 3 back surgeries and struggling with mobility issues. She knew exercise was going to help prolong the next surgery longer than anything else she did. Exercising was never fun and she went out looking for something fun and different. After searching, she found Astro-Durrance Bungee Fitness! She flew to Cape Cora, Florida, and was in awe of the workout and how easy it was on her body. Within 5 months, Studio Bungee was born! Christal strives to help others that want to keep moving but want a different way to work out! Studio Bungee is a family-run business focused on helping individuals of ALL fitness levels!
Christal also loves the communities that she lives and works in. She is very involved within the communities she serves both professional and personal. She volunteers for multiple not-for-profits in the Metro Atlanta area. She is a member of the Cobb Chamber of Commerce, Cobb Executive Women, Marietta Business Association, West Cobb Business Association, and Kiwanis of Marietta. Christal was recognized at the "West Cobb Citizen of the Year for 2021.
The thing she is most proud of is her family. They give her the inspiration to work hard and give back to the community. Christal has been married for 23 yrs to her husband and best friend David. She has two daughters, Victoria and Sydney, and one grandson and one Granddaughter, Camden and Sunni.
Current Workshops
Studio Information
Studio Bungee has 3 locations:
Main location-Marietta- 2650 Dallas Hwy, Suite 220, Marietta Ga 30064
Dallas, Ga- 105 Village Walk, Suite 185, Dallas Ga 30132
Dalton, Ga- 1021 Riverburch Parkway, Dalton, Ga 30721
Phone number- (678) 337-1827
Best email- christal@studiobungee.com
Studio Bungee was selected "2020 Business to Watch" by the Cobb Chamber.
Studio Bungee won Best of Atlanta 2019 "Best Studio for Mobility Impaired" by Atlanta Magazine
Studio Bungee won 2018 "Best New Boutique Fitness Studio" by Best Self Magazine
Studio Bungee was featured on TLC's " 7 Little Johnston's"in 2021 and will be featured in TLC's new "1000 lb Best Friends" in February 2022